Kid's Day at the Capitol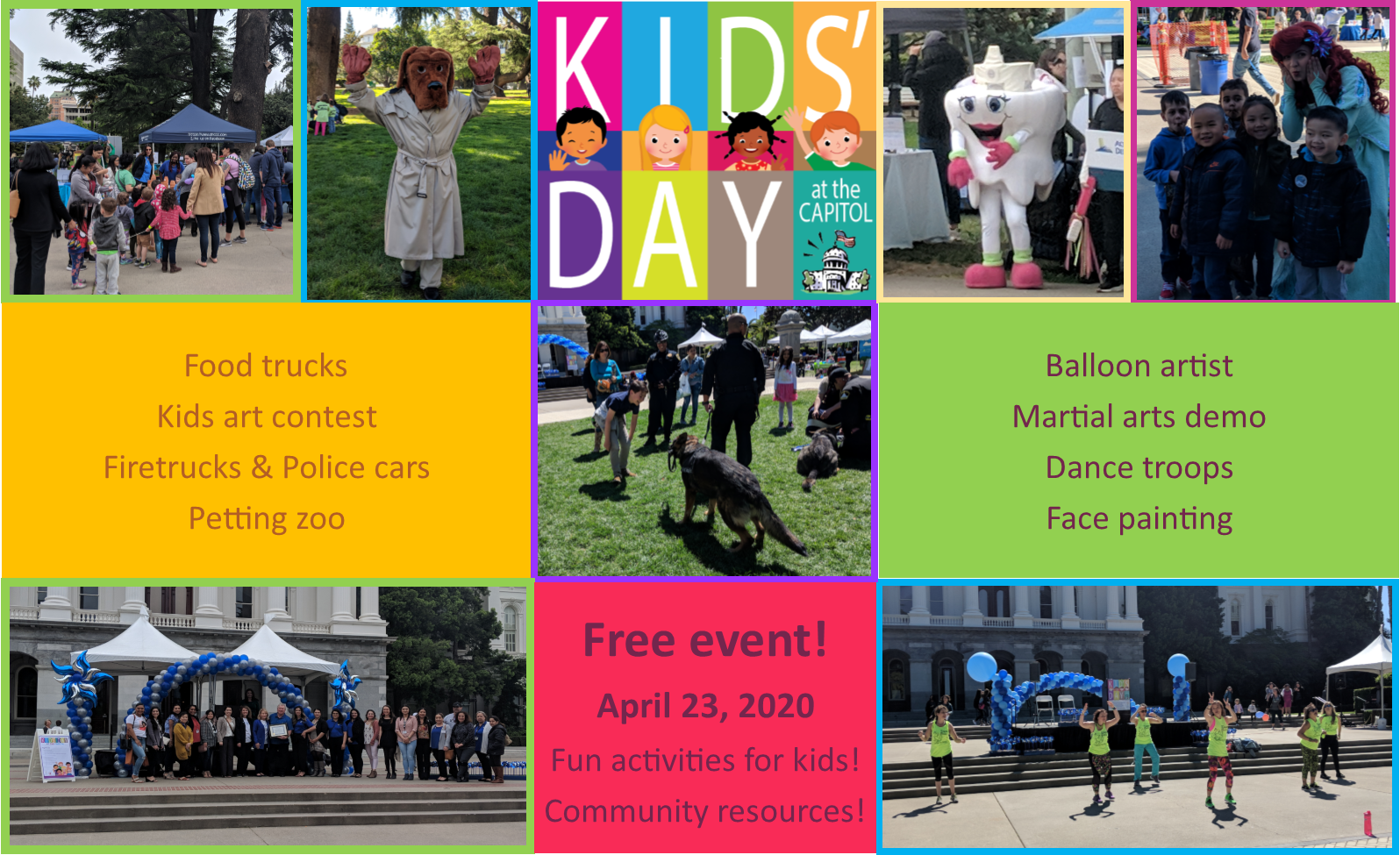 Kids Day at the Capitol will take place on the east lawn of the California State Capitol on Thursday, April 23 from 10:00 am – 1:30 pm. 
The Office of Child Abuse Prevention and The Child Abuse Prevention Center proudly partner to host Kids Day at the Capitol. This will be a fun-filled, educational event with a lot of free activities for kids. The event will include guest speakers, performances and various activities for youth and children. Numerous statewide public agencies and their partnering organizations will host individual booths providing information about programs, services and resources that strengthen families. More than 1,000 attendees from across the state are expected: parents, teachers, legislators, prevention advocates, business community members and most importantly, California's kids! For more information, to reserve a booth or to provide a child/family activity, please contact us at kidsday@dss.ca.gov. 
Here are some of the activities that are lined up for this amazing day! There will be a variety of demonstrations such as Zumba Demo, Kickboxing Demo, Yoga Demo as well as Kids Art Contest Awards and Parent Leadership Awards. The kids will have hands on activities like a Pinwheel Craft Station, a Coloring Station, and entertainment with a Photo Booth, DJ, Face Painting, Balloon Artist, Fun Characters and Food Trucks!
We are pleased to announce the winners from the Kid Art Contest! View the art here.